Bath & Body Oil / Vegan / Dry Body oil
This hydrating and quickly absorbing oil will provide exceptional hydration, assisting in the retention of moisture while providing a silky sheen to the skin. This oil, which is high in antioxidants, may be used on any part of the body, including the face and hair.  Large 8-ounce bottles
Sunny Tangerine is a brilliant citrus aroma of a freshly cut, juicy tangerine.
Dalia & Lychee is a Juicy lychee, crisp apple, and peach nectar combine smoothly with a gorgeous floral bouquet to create this scent.
Vegan / No Added Palm / No Added Gluten / No Added Phthalates / No Added Parabens / This product is vegan.
5% Organic Content
Regular price
Sale price
$21.99 USD
Unit price
per
Share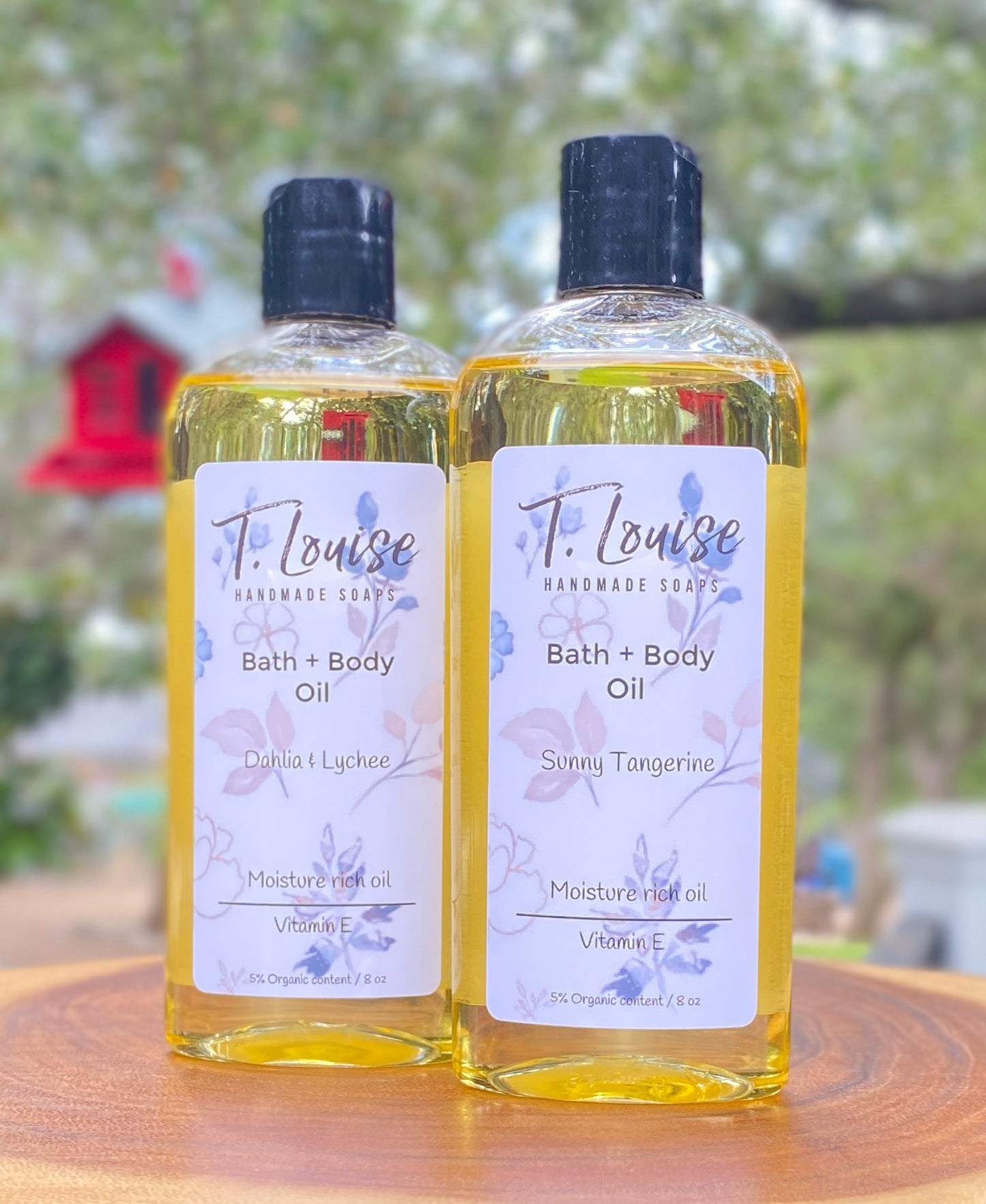 A Spirit Booster
A spirit booster for my sister-in-law who is going through chemotherapy
Love the Bath & Body Oil
Love this oil! Great scent. Perfect for dry skin. Have loved all products I have purchased.