Our natural handcrafted soaps contain no coconut, palm, or detergent. Our body soap is unlike anything you've ever felt, thanks to a carefully chosen mix of plant oils. Our coconut-free formulation is ideal for those who are allergic to or sensitive to coconut or palm oil.
Shop Soaps
Let customers speak for us
Lotions, Oils & Natural Bathing Items
View all
Regular price
From $32.50 USD
Regular price
$35.00 USD
Sale price
From $32.50 USD
Unit price
per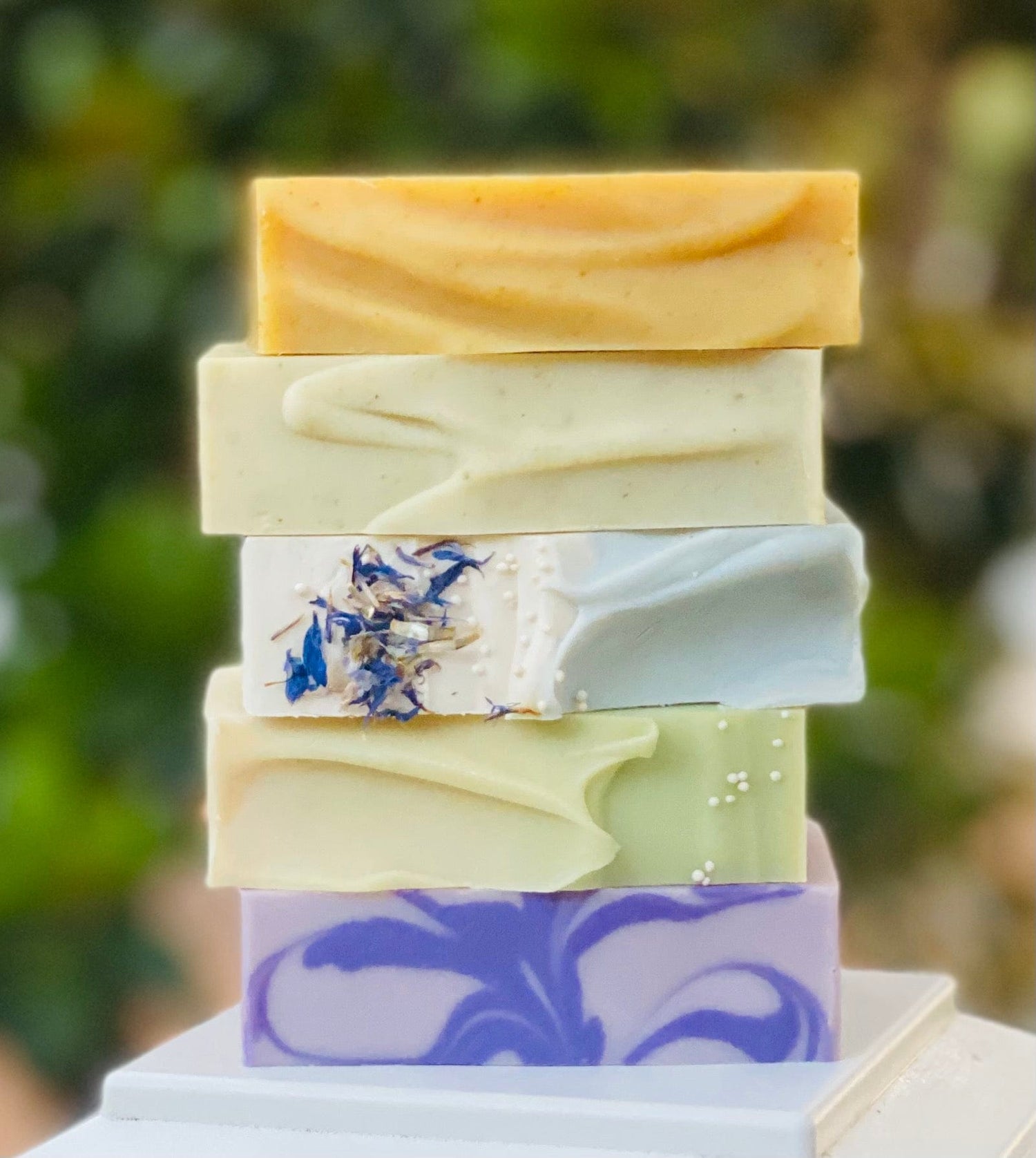 THE BEST PLACE TO BUY HAMEMADE NATURAL SOAPS
T. Louise Handmade Soaps is a small-batch soap company that is family owned and operated in Central Texas using a cold process method, plant-based ingredients combined with therapeutic grade essential oils, phthalate-free fragrances, and natural colorants. T. Louise bars are hard, long-lasting, and naturally powerful, leaving your skin feeling soft and clean. Our coconut-free, palm-free formula is particularly important for individuals who are allergic to or sensitive to coconut and palm oils.
A HAND-CRAFTED GIFT BOX IS THE PREFERRED GIFT OPTION:
All of our best handmade soaps are coconut-free and palm free and made with my signature blend of plant oils that are formulated without any synthetic ingredients, colorants, or fragrances. Soaps that clean and moisturize your skin like nothing you've ever felt.If you want to give someone a highly practical present, soap boxes would be well appreciated. The shop sells soap boxes and an assortment soap gift box with our coconut-free, palm-free handcrafted soap that is incredibly mild, as well as natural whipped body butter/lotion that soothes and hydrates your skin, soothing bath salts, and other goodies.
OPTIONS THAT ARE BETTER FOR YOUR SKIN:
Can't make up your mind? Give our hand-selected variety boxes of 5 or 10 soaps a try. Handmade soap boxes are a great gift for just about anyone. Our natural soaps are made with premium ingredients, coconut & palm free and no added chemicals.
ABUNDANCE OF LOVE WITH MILK BATH SALTS:
Milk bath salts are a great way to care for the skin, efficiently sore muscles, and relax the mind and spirit after a long day. This mixture of salts and goat's milk mixed with the delicacy of calendula and rose petals will turn your bath into a tranquilizing and aromatic spa-like moment.
SOFT AND FLEXIBLE NATURAL PRODUCTS TO USE:
If you're looking for a natural alternative to wash use our crochet washcloths or Texas-grown Luffas. They are both soft and flexible to handle, yet tough enough to wash dishes and soft and reusable as spa bath cloths. Crochet clothes are available in 9 different color options. Luffas are available in many sizes. You can give or gift your friend that extra detail of love when they see a 100% cotton or naturally grown.
Surprise them with handcrafted soap deliveries for three months.
Handcrafted soap delivered each month over the following three months, two hand-selected soaps will be sent free of shipping charges. Each package will have a note that reads, "Here is your monthly subscription of soap from "your name." Or any other message you desire.
The initial shipment will be shipped within five days after purchase, with future shipments arriving every thirty days. Each package will include a new soap packet and you personalized note.