Sandalwood / Handmade soap
Sandalwood and Rose Clay handmade bar soap
All of our handmade soaps are free of palm and coconut oil. Without the use of artificial additives, colorants, or fragrances. My exclusive plant oil blend creates an abundance of bubbles that deeply cleanse and moisturize your skin like nothing you've ever experienced.
Since 2018, our family-owned soap business has been producing handmade small batches of soap in Morgan's Point Resort, Texas. A handmade bar of soap typically weighs 5.0 to 5.5 ounces. From batch to batch, the design may change.
Mesh soap saver pouches are included with every order of handcrafted soap. This will assist in allowing your homemade soap to dry between usage.
Regular price
$0.00 USD
Sale price
$7.50 USD
Unit price
per
Share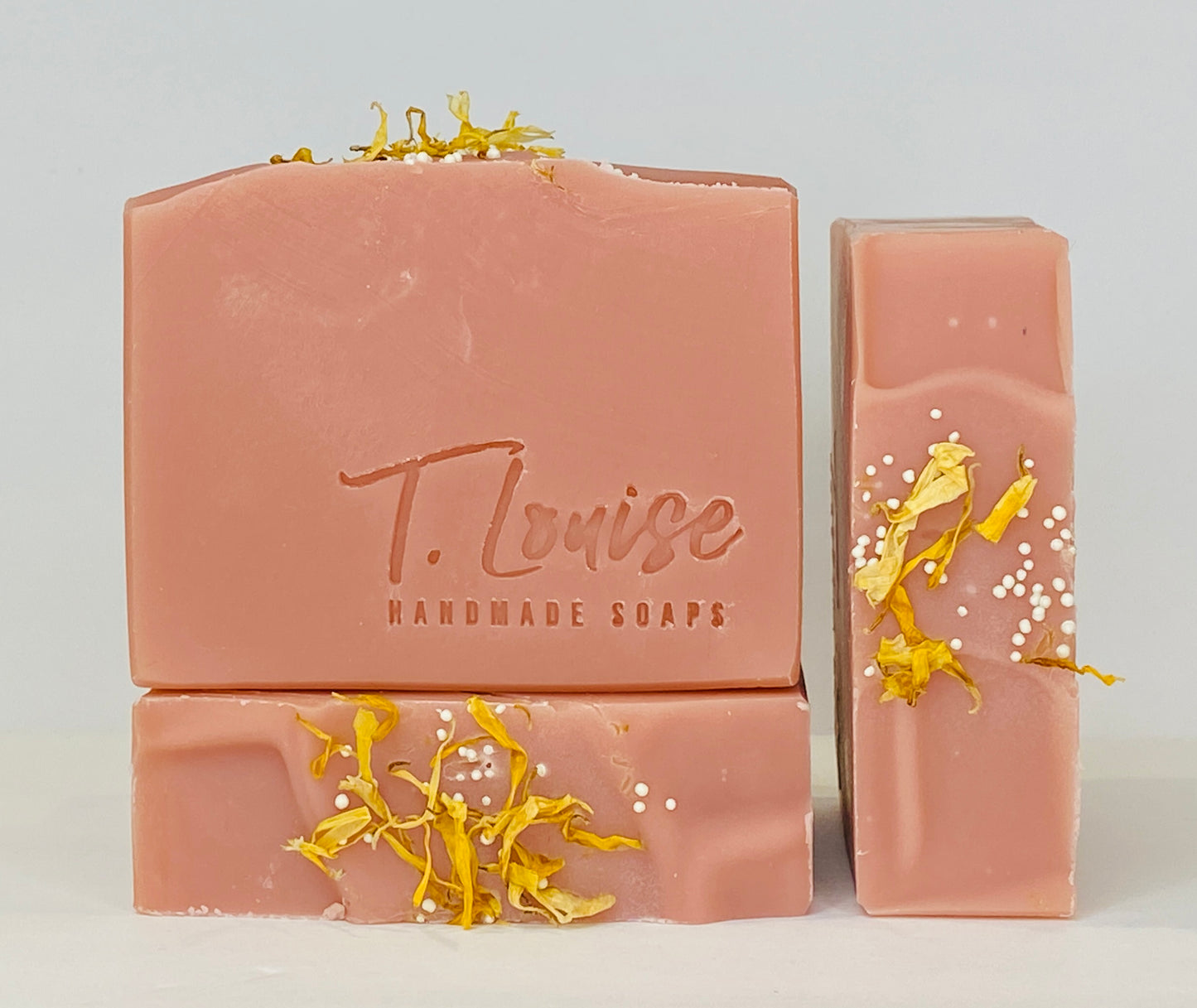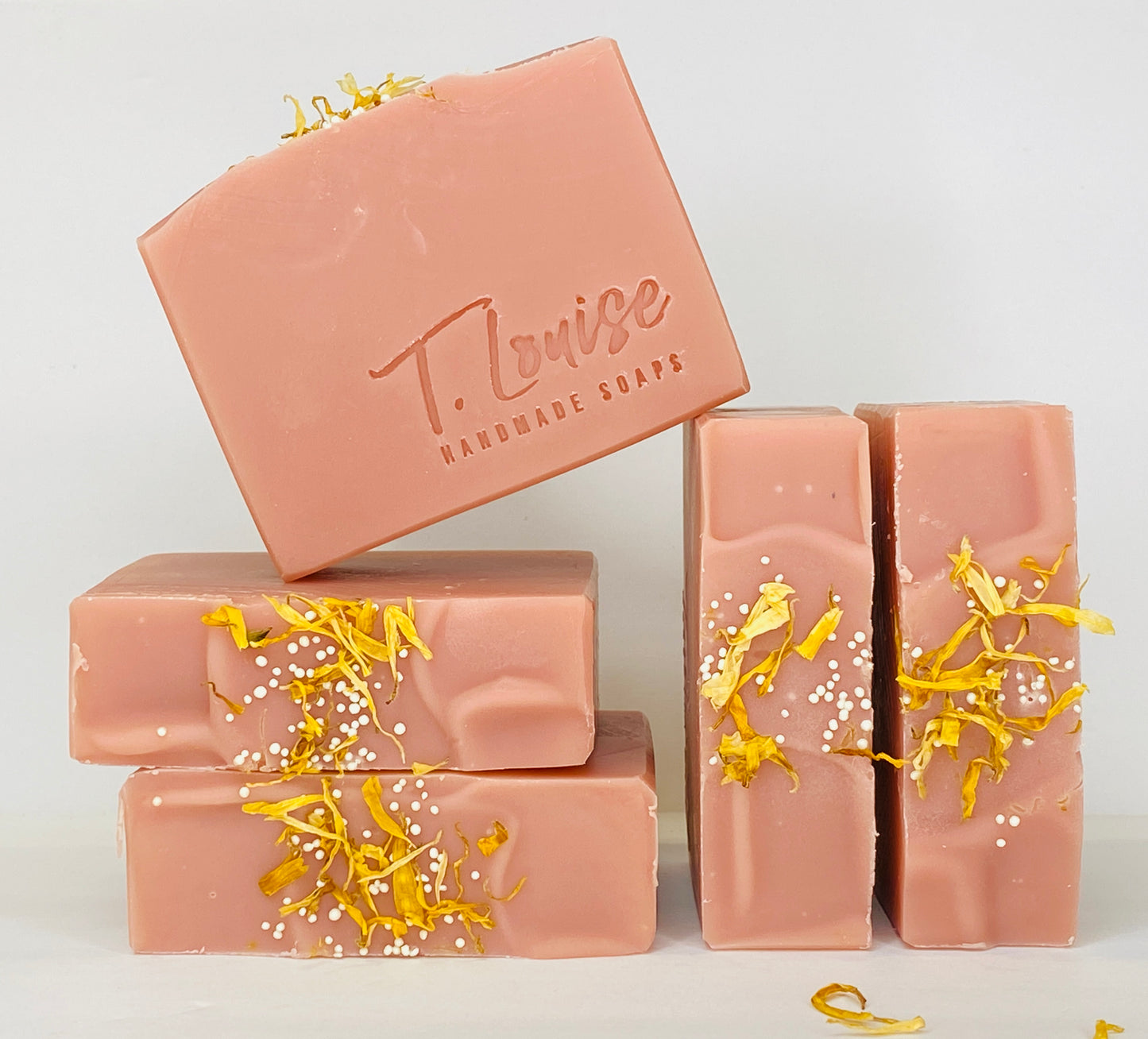 Smells great, Feels great.
So, this is well over-due. Back story, my partner has some serious allergies, one of which is coconut. That's in dang near everything if you didn't know, especially soaps. Than there's me, I have sensitive skin sure, but more so I've been spoiled rotten to some fancy soaps. So, when my partner started reacting to coconut, it was not a fun time. Frankly, most coconut free soaps have all sucked, smell funny, make my skin feel icky, and often times I was so upset about it all, I boycotted showering most days like a child throwing a tantrum. Did not help the smelling funny and icky skin issues. Eventually came across these soaps. let me tell you, it's been amazing. Smell great, feel great, great service, I enjoy showering again, and my GF can cuddle up to me without Benadryl. This is my second purchase, and there will be more after.
Love the Smell
I love the smell, and the hand cream, which smelled beyond this world. I also love the little baggie/scrubby that you packaged with the soap.